| | | | | |
| --- | --- | --- | --- | --- |
| | | | | |
| | | | | |
| | | | | |
| | | | | |
| | | | | |
The Central Library of MEDICAL COLLEGE BARODA was established in the year of 1949, in the first year of Indian Independence Era
Library system of MEDICAL COLLEGE BARODA consists of Central Library and 24 departmental libraries.
The Central Library is currently situated in a separate 5 storied building at prominent location in the centre of sprawling institute campus, making it easily reachable for faculty / P.G. / U.G. Students. It is housed in 5 floors and divided into various sections and units having a total area of 5236 Square Meters.
It is spacious, well ventilated and well illuminated facility with 24 hours open reading rooms with central air-conditioning and following necessary amenities like ,.
• Spacious two wheeler and four wheeler parking.
• Lift & 24 hours security guard
• Water Cooler & Separate Washrooms on every floor.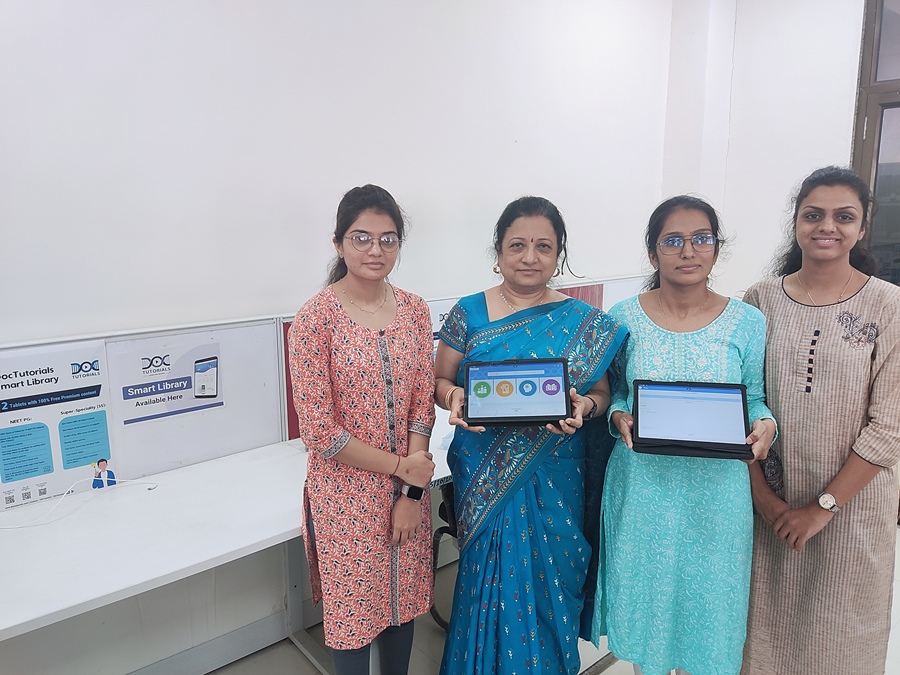 Medical College Baroda has added yet another feather of smart library into Central library. We are in receipt of 2 Smart Tablets (Samsung Galaxy Tab A7-10 Inch) with fully loaded version of Doc Tutorial with 100% premium features (Courtesy Doc Tutorial, Hyderabad) for the use of students. It contains following features :-

Useful for U.G. / P.G./Super specialty & FMGs.

Contains Tutorial and educational videos on various topics of 19 subject.

Test Series for 19 subjects (Grand Test & Mock Test).

Subject & module wise MCQ /IBQ & VBQ questions bank (approximately 40000).

44 Hard copies of text books for reference.

Tablets are available for use at computer library, 2nd floor of Central Library. Students are requested to avail this facility and also request faculty members to use it themselves and to encourage students for the same.Kindly contact library staff in case of any assistance required.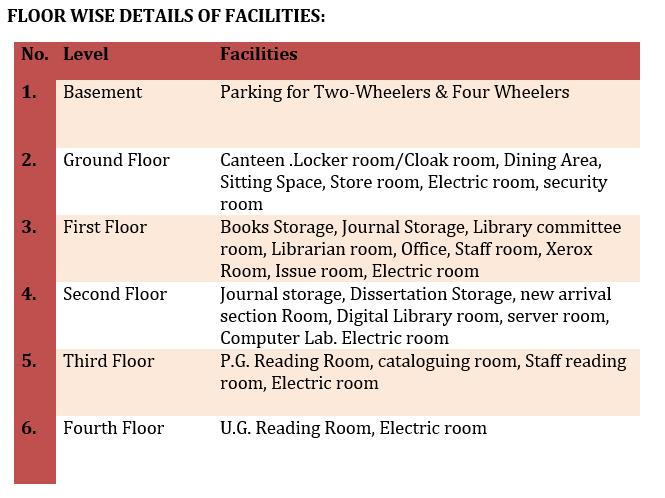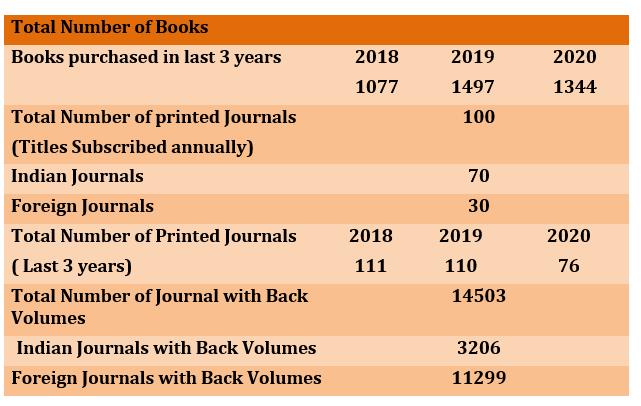 Designation

Name

Qualifications

Librarian

Mrs. R. R. Chandratre

BA; B Lib; M Lib

Dy. Librarian

Miss. Ankita Khuman
Home science; B Lib

Documentalist

Mrs. Khushboo. S. Jani

B. Sc.

Cataloguer

Mr. S.M.Barot

BA; B Lib

Library Assistants

Mr.

Atesh. S. Solanki

BA; Basic Computer

Data Operator
Mrs. Heena Jadhav
Basic Computer

Daftaries

Mrs. Suman ben Solanki

---

Peons

Mr. P.J. Tadvi

---
The library advisory committee works under the supervision of the Dean, Medical College Baroda. It comprises of the following members.

| | | |
| --- | --- | --- |
| Designation | Name of Faculty | Post & Department |
| Chairman | Dr. Shoyeb Shaikh | Professor & Head- Dentistry Department |
| Member | Dr. Rupal V. Dosi | Additional Professor Medicine Department |
| Member | Dr. Pradnya A. Gokhale | Professor - Physiology Department |
| Member | Dr. Neeta J. Kanani | Assistant Professor - Pharmacology Department |
| Member | Dr. M. M. Chadhari | Administrative Officer, Medical College Baroda |
Future Plans:
1. Planning to acquire library management software in near future.